We are often asked about the Easiest way to Succeed in Network Marketing. As this is a loaded question because there are so many aspects to Networking there are Three Simple Steps that can drastically improve your results in your Networking career. If you just focus on these you will see a great improvement in your results.
The first step is to Improve Your Skills. You should always be studying ways to improve your skill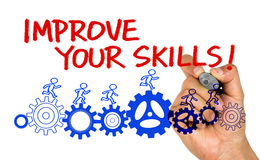 set and increase your results. This can be done in many different ways as watching videos, reading self help books and learning from your mentor. The challenge here is to not get distracted in what you are doing. You need to learn and improve but you still have to take action. We see too many people spend all their time trying to learn to be perfect before they actually do something and that is a business killer. Take Action and then improve on your skills involved in your actions. Don't wait till you are perfect to get started or you will never get started. There is an old saying that goes; You don't have to be perfect to get going BUT you have to get going to be perfect. Take Action and improve on what you are doing is a Great step in the right direction.
The seco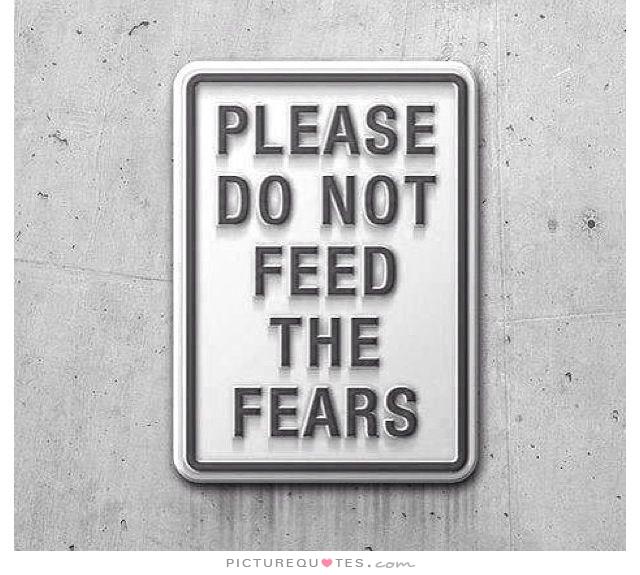 nd step is to Get Over Your Fears! The number one killer in most peoples dreams is the fear factor. They are afraid of what others will think, or they are afraid of talking to someone and so on. Fear is your worst enemy. We tell our team all the time that this fear is in your own mind and you can concur your fears by doing what scares you most. Just do it! Sometimes it's a fear of failure that keeps people back from reaching their dreams but if you haven't failed then you have never tried. It doesn't matter how many times you get knocked down it matters how many times you get back up! F.E.A.R stands for False Emotions Appearing Real. We all have our own fears and we must face fear head on and just try anyway. Often you can kick fear to the curb by just trying a new action that you soon realize was no big deal at all. Don't let fear steal your Dreams!
The third Simple Step is Never Quit! We all get beat up sometimes and face many challenges along the way. Sometimes it seems as though we are just never going to reach that Big goal and people just quit. We tell everyone that; If it was Easy then everyone would do it and then there would be no reward for getting it done. If you want Massive Success then you have to make up your mind that you are going to keep moving forward No Matter what. Sometimes you are SO close to your success, you been working hard and pushing forward but just not quite where you wanted to be so people quit. That is usually about the time you are about to have a break through and gain momentum in your journey. If you quit then all your efforts are in vain and you will never get where you want to be in your business. Yes you will go through the ups and downs of building your business but you have to keep moving forward to achieve Success. Do you remember the name of that guy that quit? Yeah me neither! Do you know the name of that guy that just kept going and is now on the stage with the big checks? Yeah me too, I can name many of them and they are only there because they kept moving when all they wanted to do is quit. Quitters Never Win and Winners Never Quit! Don't give up on your dreams just because you hit some hard times.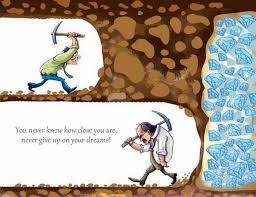 Three Simple Steps to Massive Success:
1. Improve Your Skills
2. Get over Your Fears
3. Never Quit
Apply these three simple steps to Success in your Network Marketing business and you will see improvement in your results. Success is a science and should not be left up to chance. You need a game plan to get you started and keep you going in the right direction.
Want to know what we are doing that could help You achieve you Goals and Dreams? You can always take a look at "Our Winning Strategy" for a complete game plan to getting you started and moving in the right direction. We have done the homework and laid out a plan that can get you where you want to be. Just visit our personal site at DeanAndDena.com to get to know a little about us and what we are up to that can help you achieve Massive Success in your home business. Reach out to us anytime, get on our mailing list for up to date info on what we are doing and how it can help YOU!
Can't wait to meet you ALL!
Ever Onward! cause that's how we roll
Spreadin the Love
Dean and Dena