So, where is your passion for life coming from? Are you living from the fears of your own mind or from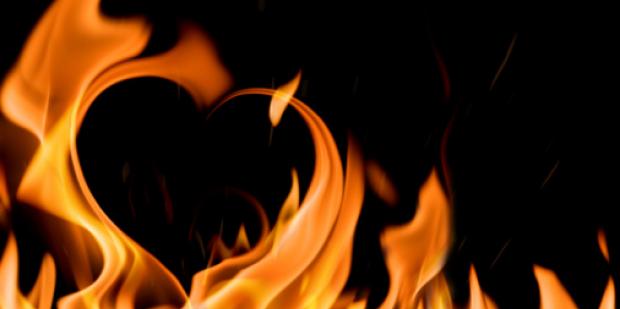 the desires of your heart. The biggest cause of fear is the uncertainty of what could happen, what could go wrong or what will others think? This overwhelming uncertainty can cause us to fear opportunities instead of face them so we often miss out on great experiences because the change becomes uncomfortable, not knowing what to expect. Wanting to move forward, we often let the fear of the unknown rob us of a chance at better happiness and greater security in life.
Most of life's situations are judged by either inspiration or desperation. Sometimes we are inspired to move forward and change and sometimes we feel pushed by desperation to make a move or change certain situations in life. The desperate moves often come from our over analytical minds and usually pushed on us from outside forces like peer pressure or even family situations. We make choices based on what others think is good for us instead of what we think is good. Where inspirational change usually comes from within or from the heart where we have an internal desire to make a change or try something new.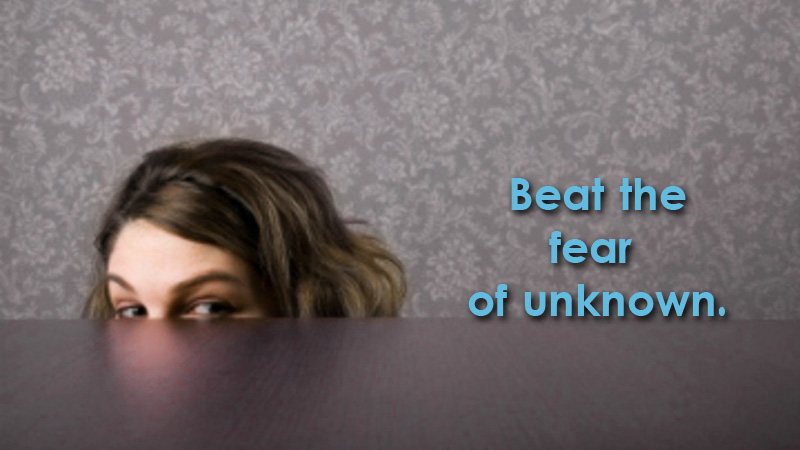 The "head" tries to analyze everything and sometimes creates worst-case scenarios that can hold us captive to our current situation, always wondering what could go wrong instead of what can go right. Our minds start to tell us why we can't accomplish a goal instead of inspiring us why we can. But when we make the change from the heart then the inspiration and feelings of confidence can override our fears and move us forward to a new journey in life. If we are pushed into change by our fears then the change stands little chance of success but when we are inspired to change from within, from the heart, then we are able to face the fear and move forward.
When the inspiration comes from the heart we begin to focus on what can go Right instead of what could go wrong. We start to see problems as opportunity or pathways and stop focusing on the fear. We begin to look inside for answers, instead of blaming others for our current situations, and start to let go of things or even people that no longer serve our journey in life. We start to figure out that it is more about the journey than the destination.
So, what motivates You? Are you inspired by your heart and excited about opportunity or, are you desperate from your thinking, scared to step out and be different from the herd. The Heart says "Yes You Can!" where the head says "that's too scary, don't think so, I'll just stay here." It's time to get Inspired by Your Heart and look deep within for the dreams you hold so dear. It's Time to find your passion and learn to pursue your Dreams so your life's journey is an Awesome story and not just a sad tale of fear. By looking deep inside you will be Amazed at what you are capable of and discover the dreams that inspire you to Move Forward along this journey of life. Get Inspired! Don't let fear or the uncertain mind hold you back.  From the Head or From the Heart, it's your choice.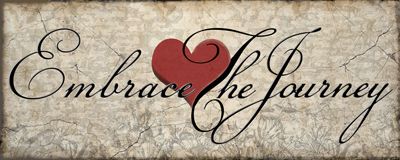 In the world of Network Marketing this becomes very relative to our own success and especially to those we partner with in our business. If you are having to "sell" or "convince" people that Network Marketing is a better way then you will see a lot of failure in your business because they were not ready for Success. Unless they have the burning desire to make a change and learn something new then they will have a hard time moving forward because they came from the desperate mind and not the inspired heart. We look for those that are inspired to move forward and really want to change their current situation. We look for those that are looking for us! They have to make up their own mind that "Now IS the Time" for them to move forward with their journey and are willing to make the changes that can lead them to Success. I call it, "Is Your Biscuit Cooked?", you can click on that link and read the blog I wrote about that as well. If it's Your Time, Your Biscuit is Cooked, we can help. We look for like minded, inspired people that are ready to make the change and pursue their dreams, No Excuses!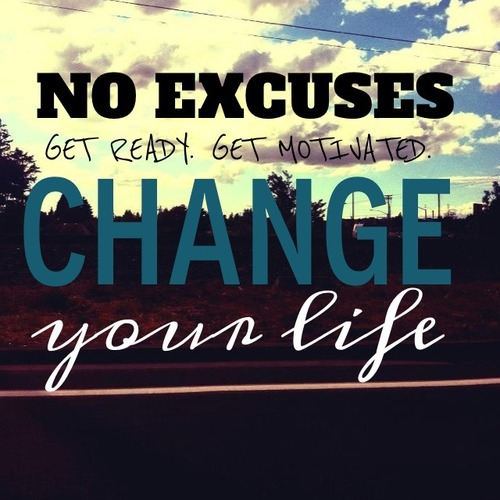 Want to know what we are up to that might benefit you in your inspired journey in life? You can always find more info about us and what we are doing that might interest you, even Inspire you to be more, do more and live more of an Awesome life by visiting our personal site at DeanAndDena.com. Just reach out to us with any questions you might have about what we are all about. Remember, we are only looking for those that are looking for us.
Join the Super Dream TEAM Today!
Can't wait to meet you ALL and see you on the beaches of the world.
Ever Onward, cause that's how we Roll!
Spreadin the Love
Dean and Dena