The Dream Catcher originated with the Ojibwe people and later adopted by most Native Americans as a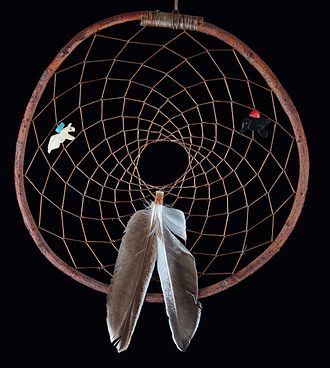 symbol of Unity among the various Native Nations. The mothers and grandmothers would weave magical webs using willow branches and sinew or cordage made from plants. It was believed that the Dream Catcher would catch the bad dreams and only let the good dreams pass to you in your sleep. Once the sun rose all the bad dreams and thoughts that were caught in the web would disappear.
We can learn a lot from those that have gone before us and lived a life that we can't even imagine today. I think we could all use a Dream Catcher these days to help filter the negative dreams and thoughts we all must face in the day in and day out fight for control of our own mind. It is absolutely true that we are what we think and if your thoughts are positive and good then you can experience that in your life but if they are negative and bad then that will be your experience.
We all have Dreams that we wish our life would be like. To some it's more time, for some it's more money and for some it's just a simpler life. Too often we get caught up in the "keep up with the Jones" mindset and think we need to have the new house, two new cars, the credit cards and material things that we see others with and compare our situation to theirs with envy. I know because we have been there as well. We had the new house, we had a Lexus in the driveway a Corvette just sitting there and our daughters drove nice cars as well. We looked like we were living the Dream but in reality we were up to our eyeballs in debt and really didn't own anything. Don't get me wrong, there is nothing wrong with having the nicer things in life. . . when you can afford them. Just don't become a slave to debt to the point that you loose control over your precious life.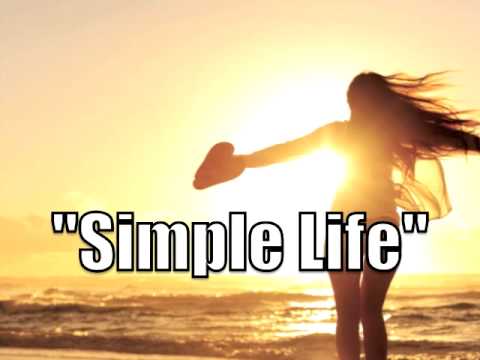 We call it "The Simple Life" now. Our Dream was to get out of debt where we could enjoy what we made and live a life full of Joy instead of stress. We still have a nice quaint little house, we live on the lake with a boat in the slip, we have nice vehicles and all but the best part of all is we have NO payments. We do pay rent and it took us 6 years to find our current dream house that is a small cabin like place with a big screened in porch right on the lake, no place I'd rather be. We work for ourself, get up when we want and do what we want with whom we want and spend lots of time just enjoying LIFE. That was our Dream and we Love our Simple Life. We caught our Dream!
We don't tell you this for envy but to say that after 54 years of living we finally sat down and decided what was important to us, where we wanted to be, and designed a life that fit that situation. You can do this too! If you are buried in debt, stressed to the max and not happy with your situation then You are the only one that can make the change. Maybe it's time to Catch Your Dream and simplify Your life? This is a process and you can't change your situation over night but you can change the direction you are headed. We see people all the time that jump into Network Marketing because they bought into the hype and thought they would make a fortune overnight. Problem is that Network Marketing is not a "get rich quick" plan. But it is a way to change the direction and reset the sail so to speak.
We love Network Marketing because it gives the average person the best opportunity to live their Dream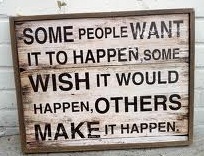 if they will just Commit, Educate and ACT. Commit to the process and find your reason that is going to keep you going even when your struggling to get started. Educate yourself with the knowledge to move your Networking journey forward. Learn what you need to become a Successful Networker and develop the skills to inspire others to do the same. But most of all, ACT! Take Massive Action and do the deal, don't just talk about it Do IT! If you wanted to earn a Doctors pay you would have to commit to being a doctor, educate yourself on how to be a doctor and then go be a doctor. Networking is the same process. Commit to the change, Educate yourself in the "how" and Go forth and Be a Network Marketing Success story.
People ask us all the time "what are you selling?". Know what, we sell the Dream! The dream to be better, to live fuller and Enjoy Life. The Dream to be who you want to be and to live the Simple Life that everyone dreams about. Can everyone do it? Yes but not everyone will succeed at it because their reason, or their "Why", just wasn't strong enough to push them to change. Want to change where you are then you have to change what you are doing and change your daily habits to lead your life in a different direction. Catch Your Dream!
We work with all kinds of people from different walks of life. Professionals, blue collar white collar, moms and housewives, young and old and it really doesn't matter where you are, it matters where you want to be. We can give you all the tools and education to learn a new life-skill that can Dramatically change the direction you are headed. All you have to do is Commit, Educate and ACT! It really is that Simple!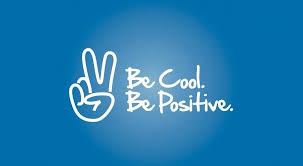 Want to know more about what we are up to and what we are doing that might benefit you? You can always visit our personal site at DeanAndDena.com to get to know a little bit about us and what we are up to, learn what we are doing that allows us to Live the "Simple Life" that might interest you. We have the opportunity, we have the education and all the tools you need to get started and Keep Going, but most of all we have the support you need when you have questions, or need help in getting your business started and rolling like a freight train. Don't go it alone, learn from others that have gone before you and lean on our expertise till you become the Expert Yourself. We can help.
If we can be of service to you just reach out and connect. We have many ways to reach us via social media, phone, email or whatever you like best. We are only looking for those that are looking for us and we certainly hope that is YOU!
Join us Today at Super Dream TEAM! You'll be Glad you did!
Can't wait to meet you All and see you on the Beaches of the World!
Ever Onward! cause that's how we roll!
Spreadin the Love
Dean and Dena