They say that Retirement is the day you finally stop living at work and start working at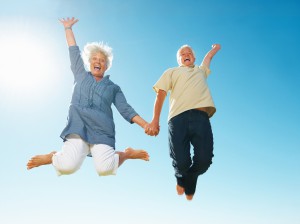 living. This is a moment in time that is mostly thought of for the elders in our society that have worked for forty years and finally reached a point in life where they can start a new journey, Retirement. No job, no stress, no alarm clock and no commute, what a glorious thing to be retired.
Retirement is a time to start one's Golden Phase and learn to live again and give your childhood dreams one more try. But statistics show that most people are not ready or able to retire even when they have reached this special time of life. The old American Dream of get a good job, work 40 years and retire with benefits is harder and harder to accomplish. Too often we see the elders squeezed out of the job market, let go before they reach that magical point and replaced with younger, cheaper talent. And that is understandable but really hard on those that have worked so hard only to find out they are not needed and too expensive to keep around. It's a vicious cycle that is playing out every day with those of us that are over 50 and still working.
Retirement is suppose to be a time of Adventure, Relaxation, Friendships and Travel. But, the statistics show that the average savings of a 50 year old in America are only $42,797.00 and yet you will need over $700,000.00 in savings just to maintain an income of $4,000.00 or so a month, which is less than $50G per year to live off of. All at a time in life when medical cost increase, cost of living in general continues to increase, cost of food, electric and all the daily needs just go up as our time passes by. As much as 80 percent of people 30-54 fear they will not have enough money saved up to even be able to retire in their later years. So what gives? Do You have a plan to reach this Golden Phase in life?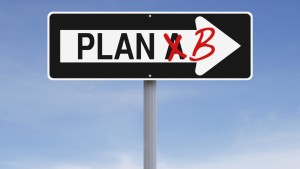 How about we offer an alternative, a different plan that can not only provide a great income but also offer better Health, Wealth and Happiness. A plan that you can start on now, and make it work even if you are already over 50 or even later in life. You get to meet new and exciting people that are positive and motivated to experience all that life has to offer. You get to experience new and exciting nutrition products that can Elevate your Health and help you live a better, more productive life. You get the opportunity to make some extra income and Elevate your Wealth so you have more resources to travel and do the things you always thought retirement would be like. And all this makes you a Happier Retired Awesome person that others can only envy. It sure beats sitting on the couch watching Judge Judy reruns eating ramen noodles!
Retirement should be a time of Joy and Adventure not a time of loneliness and depravity. Network Marketing is one of the smartest journeys you can start whether you are 20 years old or 55 years old. But if you are already speeding down the journey of life wondering what the heck to do now then Network Marketing can be a game changer for your retirement. It makes for a great avenue to meet new people, make new friends and network with those that are positive and adventurous. Spend your time planning your next exciting vacation instead of your next afternoon of playing cards or watching that dream stealing box called TV. Learn about new and exciting nutrition products that can bring great benefit to your health and help you live a longer, healthier life instead of piling up your next round of pharmaceutical poison. Plus you can create an extra income that can completely change the quality of life you get to live in this Golden time. The rewards of Network Marketing can be an extra $500 per month or $10,000 per month if you just spend a little time sharing your vision and telling others about Your Great Lifestyle! It's a Glorious thing!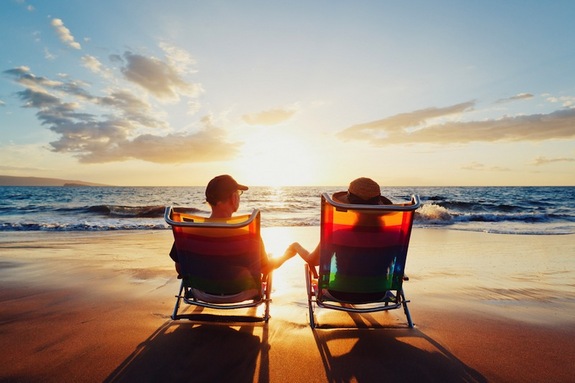 You Are going to grow old, no way around it. You will have to face that time when you have to choose what direction you are going to be headed when these years sneak up on you. It should be a time that you put away the old daily commute, arrogant boss and stress of the daily work grind and start a new journey and a new direction. Network Marketing is Perfect for Anyone that wants to live this time with Joy and Purpose. So how will you spend this time? Don't let retirement end up being a time of loneliness and depravity just wishing that someone would come and visit or deciding on what to buy, your medicine or some groceries. I know, it's Tuff Love but it is reality and it really is your choice. This scenario is playing out every day all over the country and it comes to us all. We are now 53 years young and the thought of retirement is staring us down hard and fast. We choose to face this time in life with Excitement, Adventure and the best health we can muster. We choose Network Marketing because it offers the best of Health, Wealth and Happiness!
If you have an interest in a better retirement and a fuller life after 50 then we would love to connect with you and discuss what it is we are doing that might be of interest to you. You can always learn a little more, about who we are and what we do, by visiting our personal website at DeanAndDena.com and reach out to us to start a conversation. We take this profession Very Serious because our livelihood and lifestyle depends on it. If you are willing to Commit, Educate and ACT you can change your direction as well and we are Here to Help! Retirement, what a Lovely concept! Do It Right!
Join the Simple Dream TEAM Today!
Can't wait to meet you ALL on the beaches of the world! ! ! !
Ever Onward! cause that's how we Roll!
Spreadin the Love
Dean and Dena