Sometimes life is such a struggle. We all go about our daily grind just trying to make ends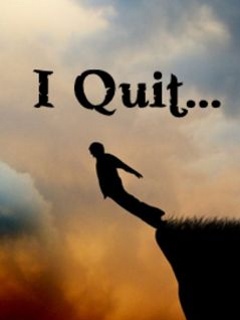 meet and find some way to get ahead and then Pow, right in the kisser comes life again. We all been there and done that. So, I Proclaim today that "I Quit". I am tired of trying to work so hard to get ahead and pay the bills. I am tired of living paycheck to paycheck and praying for a miracle to come and take me away. I am just tired of the struggle that we call the "American Dream". What happened and why are so many fighting just to survive?
If you look around today at what's really going on you  realize that there is a Revolution happening all around. It's happening in politics, in the way people do business, the way people communicate and socialize and even the way we live our lives. People are "Tired" of how things are going and the directions that many things around them are taking. Living expenses keep rising and bills stack up, some people are so far in debt that they can't see a light at the end of the tunnel any longer. Hope seems to fade and people are feeling beat down and slavish to the system. Gone are the days of "get a good job, be loyal so the company will be loyal back and in 40 years just retire". Things are changing and the Revolution is happening right before our eyes for those that choose to see.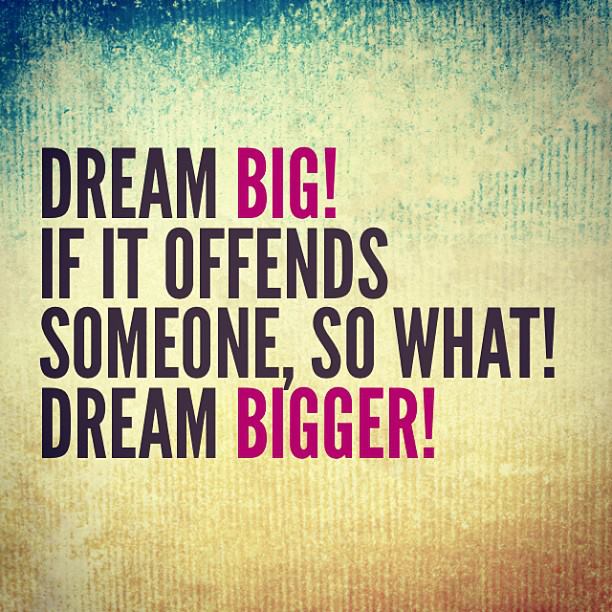 SO, I Quit! But not like you think. See, I have BIG Dreams about a fantastic life filled with Great people, fun travels and helping others learn to Dream again. I have had this vision for many years but I was too busy to pursue my Dreams. Life has a way of getting in the way of our Dreams because we are too busy to do something about it. We got to get up early, get the kids to school, fight your way through traffic to get to your job you hate anyway. Put in a full day of slaving to the grind and listening to the boss demand more and more of your time, only to rush home and deal with all the things that keep us so busy with life. Got to make dinner, kids homework, clean the house a bit and just relax a moment before you go to bed and get up to do it ALL over again. Sound Familiar? Another day gone and one step farther away from your Dreams instead of closer.
We have been there as well, we spent most of our life just getting by, working for the man and living for the weekend. But I Quit! I quit making excuses for not pursuing my Dreams, I quit letting life get in the way of what I Really wanted to accomplish. I quit listening to people that told me "You can't do that", I quit hanging out with those that are negative and toxic in life and just want to drag me down to their level. I quit thinking about what I should do and actually started Doing It. I quit thinking the video camera and the phone weighed 800 pounds and started picking them up and taking Action on things that were going to bring about change. I quit talking about all the things I was going to do and Started DOING Them.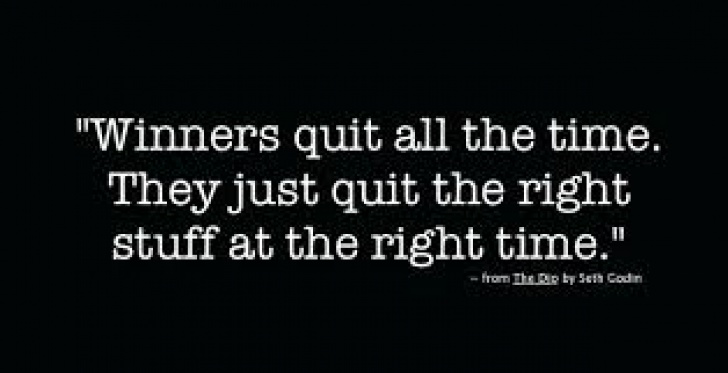 You see, we believe there is a Revolution going on today and people are tired of the way things are and they looking to do something different that is going to make a change in their life. There are a LOT of people, just like us, that are reaching their 50's and going "oh crap, what now?". We have run into so many people lately that are reaching their later years and realizing that they have to do Something and need to do it NOW! Listen closely you young peeps, You will be better served if you make these changes now, in your younger life, then wait till your 50 to get started. But even to those that are realizing that now is the time and today is the day, congratulations and Welcome to the Revolution.
A Revolution is described as a fundamental change that happens when the "people" rise up and revolt against current authorities or situations. And we believe that is what is happening all around us today. People are tired of the status quo and they looking for a better way. This is also happening in Network Marketing as well and people are looking for a new kind of company and a new culture that is designed to support the distributor or partner instead of just making the owners rich. We are tired of over priced products and comp plans that disqualify you from money you earned because you missed the mark by a hair or they changed the comp plan or whatever they can think of to keep from paying you what you worked so hard for. People are looking for a better way! Mr. Eric Worre, The Network Marketing PRO, says that "Network Marketing isn't perfect. . . Just Better!" And we believe this with every ounce of energy we can muster. It's better than your J.O.B. or current situation that keeps you a slave to the grind just getting by.
There is a New Revolution that is taking place and a new way of doing business that is going to Disrupt the Networking and MLM industry. Things are changing and a New Culture of Passion and Love of Living is being born through a company called American Dream Nutrition. There is a new vision of how to Elevate people to new heights in there life with financial rewards, a Passion for Health and Happiness with Social groups that can literally change the world. We are changing the way Network Marketing is going to impact people and raise more people up without hurting others in the process. Everybody wins because this program benefits Everybody. You hate Network Marketing? Great this program is perfect for you. Your Not a recruiter? Great this program is for you. You want to build a TEAM and create a life-changing Residual Income? Great, this program is Right for You.


I Quit! And I am SO Glad I did. I quit letting others control my destiny and determine my lifestyle and worth. I Quit making excuses why I couldn't and started taking Action so I Can! I Can do more, be more and give more to my fellow man. I quit wishing things would change and now I am Making things change that are going to create a better life for us and all the others that are seeking help. I quit being a victim and started being a Victor! You can quit too and we would Love to Help You find a better way. It might not be perfect but it's Way Better than being a slave to the system.
Want to know more about what we are doing and how it might benefit you? You can always visit our personal website at DeanAndDena.com for more info. Come find out who we are and what we are all about but more importantly how we can Help You get started today. Let's take part in this Revolution to change your personal economy, your Your Passion for Life and Your Lifestyle.  Let's ALL go on exotic vacations and fun filled trips to destinations you only dream about now. Brutal honesty is: We're going with you or without you so it's Your choice if you want to come along for the ride, We would Love to have You! Go Simple Dream TEAM!
Can't wait to meet you ALL, on the beaches of the world.
Ever Onward, cause that's how we Roll!
Spreadin the Love
Dean and Dena