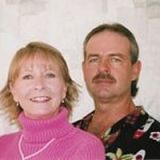 We want to Welcome you to our Blog site.
We are Super Excited that you have visited our blog. We will use this blog to bring you the latest news, training, and support.
We are full time and all in Team oriented marketers that believes in "Team Work Makes the Dream Work"!
We work with some of the top marketers in the industry and this Team brings some of the biggest hitters in the industry to the table. We have the best Training and Support available and we only work with the cream of the crop.
If you want to work with the Best in the business then you have come to the right place. We work with Super Heroes Everyday and offer some of the best connnections in the business all for YOU.
Want to know a little more about who we are and what we are all about then please visit our personal website below. Please get to know us and all those we surround our self with and you will understand where we are coming from.
Please click here to visit our personal website.
Please let us know what we can do for you!
Spreading the Love!
Dean and Dena
🙂