There are a lot of people that are doing "professional" coaching right now and this is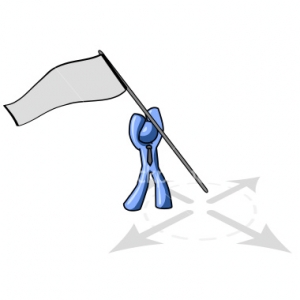 becoming a Big Business around the industry. We believe that coaching is a very important part of your success in Network Marketing and it can make a big difference in your ability to break-through and reach massive success. We all need coaches to help get us moving toward our goals and doing the things that need to be done so our business thrives instead of stalling. There is also a difference in "training" and "coaching" that we see going on in the industry. You can be trained via education and studying in the skills that will put you on the right path, and this is very important. But a Coach can help you take that training and develop a game plan that will put that training to work.
Both are very important because you need the training to learn the business and develop the skills that can help you move forward in Network Marketing and you need  coaching to help you put these skills to work. But there are a lot of people right now that are Focused on coaching and developing their coaching business. They are building products that help their clients achieve more and build their business, no matter what "opportunity" or "program" they are in, and that is their focus. There is nothing wrong with this at all, it has become Big Business in this industry. So here is the question we asked in the title. "Should You Plant Your Flag?" And what we mean by this is; Should you anchor and or promote your business opportunity via your marketing efforts?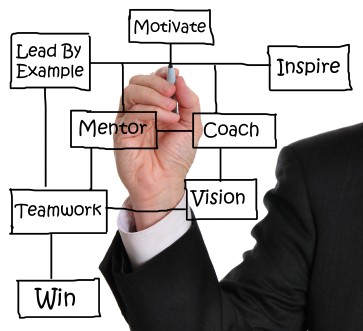 Many of the "Coaches" today say that you should never even mention your company or opportunity in your videos or promotions and just focus on serving the masses. Well, that is fine if you just want to be a "coach" and sell your online products to everyone in the business. Some of the biggest names we know and follow in this industry preach this philosophy but mainly because they are trying to sell their online products and coaching series to the masses. They try and serve Everyone in any company thus increasing their audience and sales. This is fine if you are just interested in coaching and promoting your own products and marketing to anyone in any program. Many are preaching the "Attraction Marketing" idea of putting out lots of value via their content and attracting people to them so they become the hunted instead of the hunter. AGAIN, nothing wrong with this if that is what you are trying to accomplish and be a big name coach. Often they say "never mention your company because companies fail and you will loose your business.", and there is some truth to that as well.
But we choose to "Plant Our Flag" and be a product of the products and company that we believe in. Is this risky to some degree? Absolutely because companies do run into problems, owners get greedy and sometimes companies fail, it's business. But you can use the same "Attraction Marketing" to attract people to you And your company via the value in your content and promotion of your chosen company. We do this all the time, read down the different post here on our blog and you will see what we mean. Here is the difference, we did our homework and due diligence on the company we have chosen, and we believe they are good people with a great and exclusive product that are interested in disrupting the industry with fair and ethical treatment of the distributors. This has given us a great confidence in who and what we are promoting.
Attraction Marketing is a great way to not only find prospects but also show them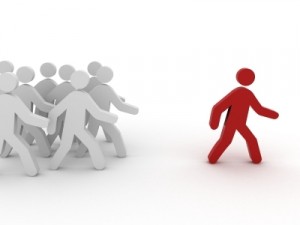 who you are and what you are all about. We promote our company very heavily so that when people hear about this new company and go searching on Google or other search engines, then they Are going to run into our content. People might hear of a new company and have interest in the company or the product BUT, they join with people that they see as leaders or at the least, very active in the company. We put out lots of content that is relative to success in the industry And with our chosen company. We use keywords and many phrases that are picked up by the search engines so that as people come looking Boom, there we are. And we have Planted Our Flag with our company and products so that we can attract people that are interested in our mission to succeed with our company.
So the conversation continues, "Should You Plant Your Flag?" or not. We see both sides of this conversation and we understand why some do and some don't. If your mission is to become a big time coach to anyone in the business then I guess you should not be tied to just one company and associate your strategy with one brand. But if your mission is to achieve Massive Success in the company you have chosen to work with then branding yourself as a leader in that company does make sense. One of the biggest problems we see in the industry, and with this strategy, is that people often associate with too many different companies at one time and it just confuses prospects on what their real mission is. If you are promoting three different money games, two different ad programs, and several different products and programs then nobody is going to take you serious when you come out and talk about your new company. This is a big problem and way too many people are so scattered that no one can figure out what they are really doing. If you are going to "Plant Your Flag" then by all means, Plant Your Flag and stay focused.
We have planted our flag with Our Home Business program that promotes a Simple LIFE through Networking.  We promote Wealth through one of the most exciting rewards programs ever introduced in Network Marketing. Don't believe me just search the term "Simple Dream Team" via Google and see who pops up, bet you will find Dean and Dena on page one. That's just how we planned it.
There is a Massive wave coming in the this opportunity and we are positioning a team of leaders and partners to take advantage of this Massive Growth within this business, and we would Love to have you on our TEAM! This is a Great company with ethical and honest leadership that really cares about the distributors in the field. And we are on a Mission to Elevate the lives of millions of ordinary people all over the world through a True Passion for a Simple LIFE! We have Planted Our Flag with Simple Dream TEAM and believe So Should YOU!
You can always check out our personal website at DeanAndDena.com to learn a little more about who we are and what we are all about.
We are 110% committed to our mission of Massive Success with Simple Dream Team and we are looking for those who are ready to make a change and experience a better way of Getting Paid to Simply Live Life with our TEAM. Please consider joining us on this mission so we can work with you and develop Your game plan for Success. We Can HELP!
Can't wait to meet you ALL, on the Beaches of the World!
Ever Onward, cause that's how we Roll!
Spreadin the Love
Dean and Dena