Everyone is looking for some kind of "Change" in their life. For some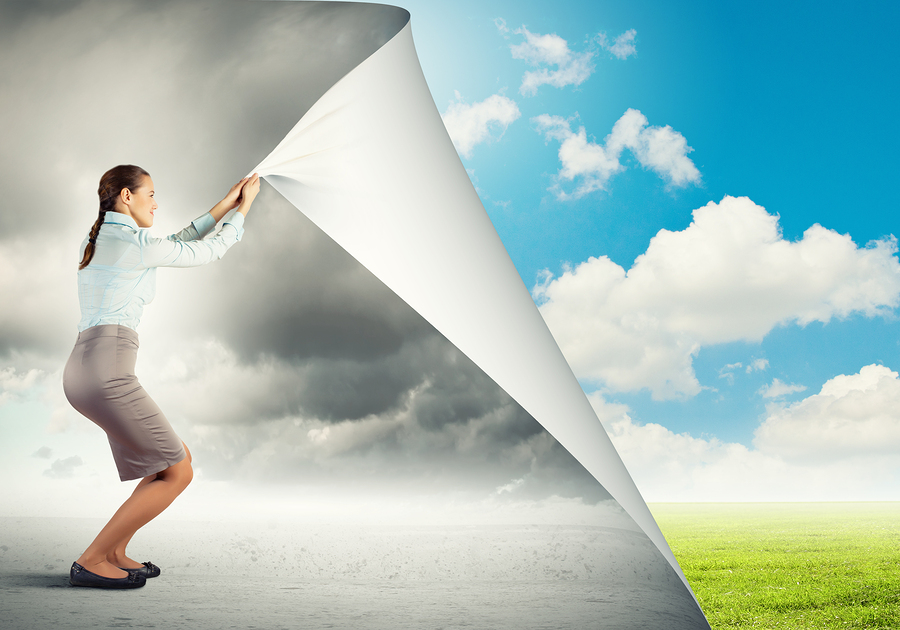 it's to change their current financial situation for others it's a change of status or lifestyle or even where you live, but "Change" is a common desire for most people. This desire to change current situations can be a growing experience or, for some it is the change itself that holds so many people back from their dreams. Many people want to change but they don't have a big enough reason to make the change so today we ask; "Is Your Reason Good Enough?"
Sometimes this "reason" is also referred to as your "Why" and it really determines your ability to make the change you desire. If you are seeking to change a situation then you have to have a big enough "reason" or "why" that is going to move you to do the things necessary for the change to occur. Too often we meet people that want to change this or that but when you really drill down, we discover that their reasons just aren't big enough to make them commit to the task needed to see the change come about. This change can also be smothered in fear and doubt that squashes many personal dreams and goals. Your reason for change has to be the core motivation that is going to move you away from your comfort zone and toward your desired change.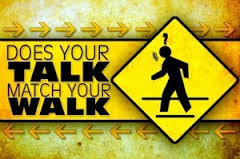 The second level of this "reason" is your commitment to your why. Are you committed and determined to this "why" enough to actually do the things necessary to change? Sometimes we want change and we even know why but actually doing something about it is a whole different story. Your degree of commitment is going to determine the outcome of what you want to change and this commitment must be strong for some reasons and even stronger for others. If you are totally committed to making a change in your current situation then you will find a way to make it happen but if not, you will just find an excuse why it didn't. The infamous Jim Rohn had a saying: "If you don't like how things are then Change, You are not a tree!"
If you really want to change things in your life then you need to connect with your "Emotional Why". We normally change things from an Emotional stance more often then an Intellectual stance because our emotions have more effect than just a thought. If you just think about a change, it can become just a passing thought but when you are emotional about making a change then you have a bigger reason to find an answer to the situation. This emotional why is what can move you and cause you to work out a plan that will increase your chances of success and change. We ask people "Why are you starting a home based business?" and we often here "I want to make more money", and though that is a good reason that is not an emotional why. The bigger question would be "What do you want to do with this money that is going to make you want to get busy and build your business?" Is it pay off your mortgage? or buy a new car? or help send your kid to college? or what? See, this is an Emotional Why and not just a quick simplified reason.
We have to dig deep and define Exactly what the reasons are that we are going to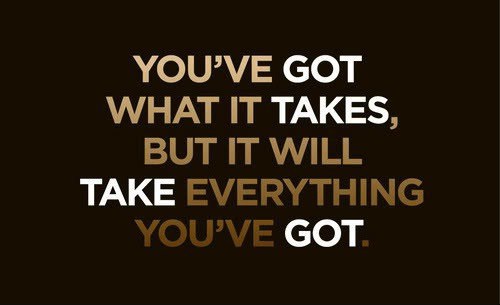 succeed in our new business endeavor and change our current situation. Don't throw out generalizations about why but find specific reasons and desired outcomes that will define, to a tee, exactly what this success or change looks like. Create a mental picture of Exactly what you want the outcome to be and build on the exact reasons you are willing to go the extra effort to get there. This emotional why is going to determine if you actually get there or not and if your "reason" or "why" isn't strong enough then you will not find the will and determination to create the change. So we ask again, "Is Your Reason Good Enough?"
We have been working with children fighting cancer for almost 9 years now and really love this blessed work. The need is Great and there are many families that are fighting this horrible disease of childhood cancer. We started out just doing small fund raisers to help local kids and quickly connected with many others with the same needs. We then started a Hope Box Program where we sent boxes of presents to brave fighters all over the country that included whatever they wanted and needed to bring just a moment of happiness into their troubled lives. We always included the other siblings in the household so no one gets left out and really enjoy the smiles and joy that we get back when their parents send back pictures. This continued to build until we had to create a legal Non Profit Foundation 501 c3 because it was just getting to big to do as a hobby and we needed the funding to continue our mission. We now hold many big events for our fighters and families throughout the year and we enjoy getting together with all these families on a regular basis. We Love what we are blessed to do, but childhood cancer is a horrible world to witness and watch as families see their children experience treatments, hospital stays and even the loss of their baby and loved one. It really is heart wrenching but the joy of loving and giving to these families is what makes it all worth the effort.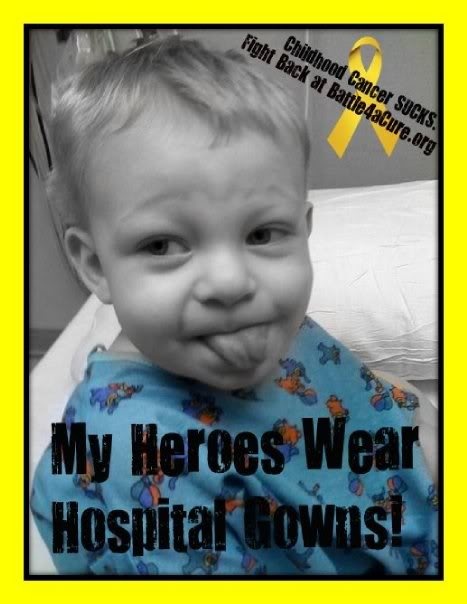 This is our "Emotional Why" and the reason we are completely committed to being successful with our home business. In times of doubt and frustration we know that we have no choice but to get up and do it again because we have so many depending on us to help them in need. All the programs and events we do cost a lot of money and we are blessed to be able to do this work. Our success in business is what is going to connect us with like minded people and companies that are going to help us carry on this great work and bless these families with Hope and Love in anyway we can. We are 100% committed to our Emotional Why and know exactly what the reasons are for making sure we expand our value to this cause. It's not just a want-to attitude, it's a Must DO attitude that keeps us going and moving forward so we can help more brave fighters and their families in a time of great need.
So, "Is Your Reason Good Enough?" We don't tell you about our "why" to gloat or brag about the work we do, we tell you this to help you connect with Your Emotional Why. If you are looking to change something or achieve a desired goal in life then you need to connect with the REAL Reason that you are going to make it happen. What is IT that is going to make you jump out of bed and get busy, what is it that is going to make you step out of your comfort zone and do something that your future self is going to thank you for? Change is easy to talk about and simple reasons are a dime a dozen but true Emotional Why's are the core of creating change. We should all spend more time talking with the person in the mirror and digging deeper to understand the real reasons that we are going to "Go For It" instead of just talk about it. Take a little time to truly connect with your Emotional Why and you will start to see things in a different light and seek out answers instead of excuses.
Our Why is bigger than any one of us and constantly moves us to be more, do more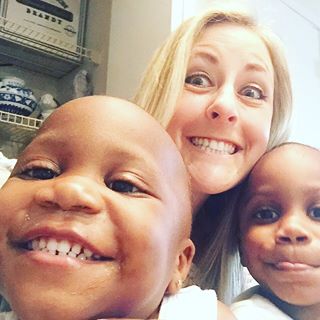 and experience more in this Wonderful twist of events we call life. If you need some help discovering your true Emotional Why then Please reach out and let's connect. Sometimes if we just ask better questions and dig deeper we find out what is really important in life and what really matters to us all. Our Foundation is called Battle For a Cure Foundation and we would love your support. We Stand with the Smallest Fighters in a Battle of a Lifetime and support the whole family in Great times of need. We funded our first clinical trial into brain cancer last year and we are getting ready to fund a new trial this year to help find a cure for this horrible disease. These trials are very expensive but without the trials into new medications and treatments they will never find a cure. These events and programs we do take funds to make them happen and we always need the help from volunteers and donations. You can find our webpage at Battle4aCure.org or connect with us via Facebook by clicking here. We try to keep everyone up to speed on what is going on and provide updates on many of our brave fighters. If you find it in your heart to help, it would be Greatly Appreciated.
We are building a Team of like minded Network Marketers that want to make a difference in the world and are looking to connect with their own Emotional Why. We would Love to visit with you about what we are doing that might Help You move your life experience to a whole new level. We have the experience and all the tools you need to find Your own level of Success in life, we just need to connect with You. If you want to learn a little more about who we are and what we are all about you can always visit our personal website at DeanAndDena.com or connect with us on Facebook by clicking here. We are committed to Helping You connect with Your Real Reasons for Success so please let us know what we can do to Help You out. Join our Simple Dream TEAM Today!
We can't wait to meet you ALL, on the Beaches of the World!
Ever Onward, cause that's how we Roll!
Spreadin the Love
Dean and Dena