Have you noticed how Scattered some people are with their marketing efforts? It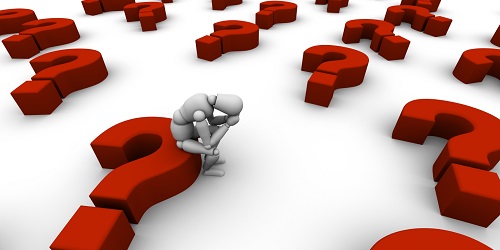 never ceases to amaze me how people jump around on the internet with this program today, that program tomorrow and Oh Oh, there's another new program over there. LOL, it's simply crazy how scattered some people are and then wonder why they don't make any money with what they are doing.
We started in Network Marketing before there was an internet and "internet marketing". It was really different back then because there were only a hand full of companies and programs and people weren't bombarded with new programs everyday. We did the old school approach of "speak to anyone that will listen" even going to the mall roaming around just trying to pitch anyone on our business. Now I'm not saying it was easier back then at all, it was difficult to find new prospects because we didn't have a few billion people at the click of a mouse. We actually had to make the best of what we had to work with. We practiced the "three foot rule", we made our list and we got to work. We didn't have a million options of how to market so we just buckled down and got to work.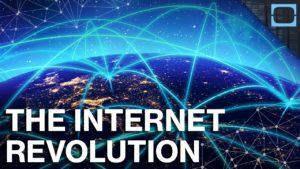 Then cam the internet and it truly was a Game Changer when it came to marketing. Suddenly we had email and websites and all the Fabulous tools to help us present or program and connect with new people. This was truly going to change everything! And it did, now we could connect with people all over the country or even the world. No longer were we limited to our surroundings and geographical location. Then came Google, what the heck was a "Google"? Little did we know just how powerful one little website would be and how it would change how people searched for information. Then the gurus said "You have to have a website" and we all tried to figure out how the heck do you do that. It Really was a Crazy time in learning about this whole internet thing.
Now the internet is grown way beyond what any of us ever thought it would be and you can find more info in a millisecond search then you can process in a months time. We all finally figured out how to build a website and get our self listed "online" so that we could now learn about SEO and keywords and on and on it goes. Oh, the good ole days of learning how this "internet" thing was working out. Fast forward to 2016 and things have gotten so much easier and now there's Facebook and Social Media all over the place. It really is the most connected this world has ever been. Now you can keep up with Everyone in a moments notice and follow people you have never even met in person but are friends with anyway. What a Great way to start a relationship with the world.
But my friends here is the challenge. It is So Easy these days to throw up a website and launch a new "business" with a flashy and hype filled banner that new programs appear almost everyday. People are bombarded with new offers so often that it makes it hard to focus on anything much less the task at hand. Having been online now for many years and having the same Gmail account for years and years I have been added to so many list that it fills my spam box everyday with the next Great offer to come a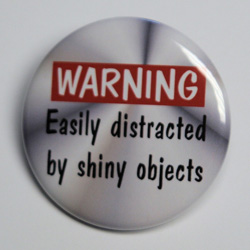 long since . . yesterday. It's kind of funny and sad all at the same time how people jump from program to program thinking they are fixing to miss out on instant fame and fortune. Sorry guys but this is one of the worst mistakes you can make.
I know some really good people that promote so many different programs and money games that you just can't take them serious because tomorrow they are going to show you the next great money maker. The average person finds it challenging to build one business much less 5 or 10 different businesses. The internet is a Great tool for connecting and building a relationship with people all over the world and should be used for the great tool that it is. But don't let it kill your business by keeping you scattered and unfocused. Don't fall for money games and fly-by-night companies that promise the instant riches if you just join today. We have watched SO MANY companies come and go over the years it's not even funny. So many people loose money to these games played on hype and get rich quick schemes it kills people's dreams and check book with broken promises. The Flavor of the Month comes and goes every single month only to disappear with everyone's money in a matter of no-time, It's just Crazy what people will fall for.
We get approached almost daily with the new Flavor of the Month business idea or company and we understand how hard it is to stay focused BUT we don't play those games. We can promise you here and now that we will NOT bring multiple offers and new businesses to you because we are Super Focused on what our goals are and how we are making them happen. We might bring you a new tool from time to time if we find something that really works for us but we are Focused on the prize and we're In It To Win IT! Focus is the true secret to Success in Network Marketing. If you are not focused and committed to what you are doing then your are just wasting your time and hurting others by misleading them with a get rich quick mindset. Get Focused and You will find Success in your Network Marketing business.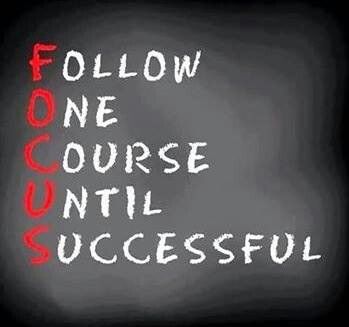 Focus is the single most important skill you can learn to be successful. When you are focused on your company, products and Your TEAM then you will see growth in what you are doing. If you are scattered then your team will be scattered as well and no one will achieve there goals like that. People will follow, and do what you do, not what you say but what YOU DO! If you are focused and you make all the webinars and calls within your company, constantly building your TEAM and training them to be great leaders then you will find Massive Success in this profession. But if you fall for every new Flavor of the Month that comes along, always promoting something different and new then no one can figure out what the heck you are doing anyway. Don't let the Flavor of the Month kill your business and destroy your reputation as a Professional Network Marketing machine.
We are So Totally focused on Home Business right now. We are out to build a Large and Dynamic TEAM in here and we promise to be here today, tomorrow and next week building our TEAM and working this business. We are 110% focused on what we are doing and you should be also. The Flavor of the Month club does not meet here and we are only interested in working with those that are committed, wholeheartedly, to their success. Be a Professional about what you are doing and people will take you Seriously and join you because of it. If you play games you will attract game players, if you get Serious then you will attract the Serious partners that want to achieve Massive Success and become Professional Network Marketers.
If you are interested in "who we are and what we are doing" then check out our personal website at DeanAndDena.com. You can get to know us a bit and see what we are all about, just in case you didn't get if from the post above? lol. We are 100% committed to building our TEAM and we would love to have a conversation with you about what we are doing. All you have to do is reach out and connect, however works for you, and let's start the conversation about Your Success Today!
Can't wait to meet you ALL! on the Beaches of the World!
Ever Onward, cause that's how we Roll!
Spreadin the Love
Dean and Dena