There is a battle going on in Network Marketing between "Old School" and the new "21st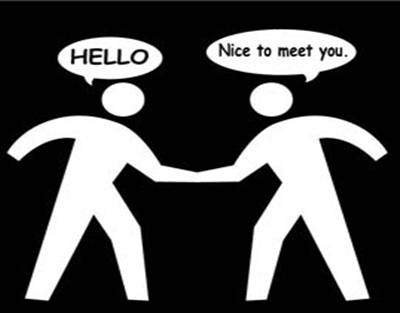 Century" style of marketing. Back in the day, before the internet, people would get into Network Marketing and we were all taught to make our list of friends and family and people we knew that we could pitch our opportunity to. This was brutal for most distributors because most people would run and hide just seeing you come their way. We practiced the "3 foot rule" meaning anyone within three feet was someone to pitch to, we went to malls and cruised for prospects and anyone that would listen was free game. It was a lot harder because we didn't have email or social media or all the tools available to networkers today via the internet. But, it was truly a Networking business where you found interested partners, you built a relationship with them and helped develop them into committed business partners.
Then came the internet! Now you could access emails and have "instant" contact with many more people than ever before and as social media came around then prospects were plentiful. Now you could market to the world instead of just your own city where you lived. What a Great tool this was going to be in finding new business associates and customers for your product and opportunity. It truly was the Holy Grail of marketing, the future had arrived for Network Marketing! Problem is that the internet is just a tool like any another tool in your networking tool box and way to often people forget that "Network" aspect of Network Marketing and forget that they actually need to talk to someone to build that relationship and friendship that will keep them in your network over time.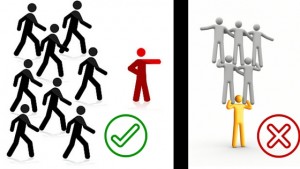 The internet became a crutch to many that just wanted to market to the masses and some even boast of their "I never talk to anyone" approach. This type of marketing does get results but has led to the highest attrition rates we have ever seen in this industry. People use "hype" to lure in many new prospects and sign up dozens if not hundreds of new associates only to watch them drop like flies in the first 30 days because no one has any skin in the game. They focus on recruiting and signing people up, making their downline look good, but never train or spend time with those that are in their organization so people just quit in no time. They make fast start bonuses and front end money but they are never able to keep their teams together so they have to go find more, and more, and more, and so on, never realizing that they have created a vicious cycle of downline failure.
Network Marketing is a business that has the potential to lift people to great heights, when executed properly, and the internet can be a very good tool for building your team. But Network Marketing is a relationship business and should not just be a recruiting business. The internet offers some of the best tools for connecting and supporting your team and bringing Value to your organization via blogs, training, webinars and social support. Use the internet as a tool to "build" your business and increase your network so that your business partners become successful with your team and opportunity. Via the internet you can quickly connect with like minded people that want to hear what you are offering because people are looking to increase their standard of living and wealth. But "Everyone is Not a Prospect".
We use systems to educate and school people on what Network Marketing is and how it works. We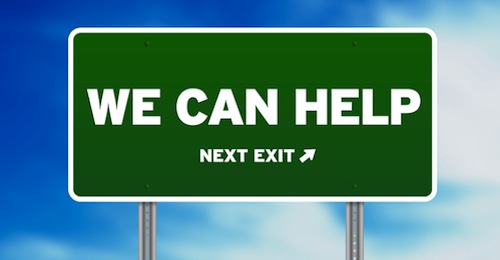 want people to know what we do and why, take their own time to investigate our opportunity and offering and then contact us for more info. We don't just throw our business in someones face yelling "Join Me Now or you will miss out". If people do not understand Network Marketing and don't really get to know how it works and why then they will just drop out in a month because they don't "get it". We use tools and websites that explain the process and schools people on what we do and how it works so that they can decide for themselves if this business is right for them or not. We never try and convince someone to "join today" before the "special" ends tonight because this just gives all of us a bad rap and makes us look like a bunch of con-men doing a crazy deal. Take the time to educate people about your business and your opportunity and "why" it might be a great fit for them. Let them learn what it is you do and bring value to the process by offering training and support to show them that They can be Successful too. This is often called "Attraction Marketing" because you attract the right kind of prospects that are really looking for a better way.
Attraction Marketing is the absolute best way to find prospects and future partners for your Networking business. Take the time to set yourself apart from all the spam type marketers and really bring value that will attract others to you instead of dragging them into the process. Just like any other business out there, not Everyone is going to succeed with Network Marketing and that's OK. But everyone that wants to take the time to Educate themselves about what we do and how we do it, and are Committed to learning the process, can Succeed if they Truly want it bad enough. It all comes back to "Commit, Educate and ACT!", it really is that simple. Commit to finding your level of Success and discover your true reason that You are going to make it happen. Educate yourself on how the business works and what tools and training you need to be Successful with your new business. But most of all, Take Massive Action to create a Network of Success by building up people and supporting your TEAM.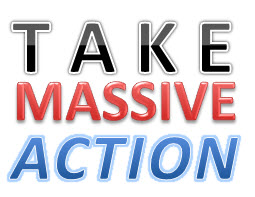 We work really hard at making sure we have put together the tools and training you need to succeed in Network Marketing. We have done the due diligence on what opportunity is poised for massive growth and has the structure and foundation to be the next Billion dollar company. We have put together the tools you need to market your new business and make the connections to build your team fast. And most importantly we are here to Help You Succeed by offering all the support and training you need to build long lasting, life changing incomes through Network Marketing with our favorite program and Simple Dream Team.
Want to know what we are doing that might be of interest to You? You can always visit our personal site at DeanAndDena.com to get to know us and what we are all about. We are only looking for those that are looking for us and are committed to achieving Massive Success in Network Marketing. This is your chance to work with someone that really cares about Your Success. Just reach out to us via email, social media or however works best for you and let us know how we can help move Your journey forward.
Join our Simple Dream TEAM Today!
Can't wait to meet you ALL, on the Beaches of the World.
Ever Onward! cause that's how we Roll!
Spreadin the Love
Dean and Dena