Like the Professional Surfer who perfects his skills and prepares his tools to create the best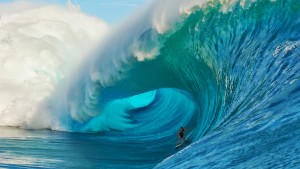 possible opportunity to ride a massive wave, we prepare also. This professional surfer will do his research and scope out the best possible beach that is producing the kind of waves that he desires and will plan his attack on this opportunity to ride a Great Wave. Once in the water he will observe and scope out the situation and waits till the best opportunity and greatest wave potential to begin paddling to position him self in front of the Greatest Wave Ever for the Ride of a Lifetime. And that is Exactly what we have been doing here, laying in wait, perfecting our plan, building the tools and watching and studying different opportunities until the Perfect Wave was created so we can be in the right position to take advantage and Ride this Massive Wave of opportunity in the Next Big Success Story. There is a BIG Wave Coming!
Would You take the advice of a Multi-Million Dollar Network Marketing professional? We certainly hope so because his strategy and teachings have led many to Successful careers in Network Marketing. We are talking about Mr. Tim Sales and his coaching and teaching that centers around the "reason" Network Marketing is such a Great business and game plan for the average person. In his video Brilliant Compensation he teaches how great waves are created in the market place by recognizing current trends and groups that lead to Big Waves of business at certain times, and how You can position yourself in front of these opportunities to ride the wave to Massive Success in Your Network Marketing business. It specifically talks about the "Baby Boomers" and how this large group of people have exploded certain companies and products over the years and how some very savvy business people were able to see these trends and get in front of the wave of business that was barrelling toward them. But there's also a new kid on the block called the "Millennial" and this group is taking the market by storm. Learn to position yourself in front of a Massive wave of new "Social Networking" that will sweep the globe and bring people of all ages and locations together. Doesn't matter if your young or old, EVERYONE wants to Travel!
We have been on a two year search for an opportunity that was poised for Massive Growth and had all the components that would bring together a massive amount of customers and distributors to create a Massive movement in the Networking arena. This has led us to several companies that are really good companies over the last two years and even joined a few of them just to see what was Really going on behind the scenes. We have looked at SO Many opportunities and different pay plans to come up with what we believe is the Ultimate Network Marketing Opportunity.
We hear it all the time, "I just don't like Network Marketing" or "I'm just not a team builder, I don't like to recruit" well That's Great with us. You see, you don't have to be a Networker, maybe your just a Great Customer or you like the affiliate model and love great health but hate to recruit people to an over priced auto-ship, That's Great with Simple Dream Team because You still Win with this comp plan. This is truly going to Disrupt the industry and create a Huge Wave of new customers, affiliates and of course some of the biggest names in the industry because Everyone Wins with this Simple Dream TEAM program.
There is a BIG Wave Coming and we would Love to have YOU on our Team. You can always learn a little more about who we are and what we are all about by visiting our personal site at DeanAndDena.com. We are Super Excited about Simple Dream Team and we are Super Serious about Your Success with our team. Please take the time to educate your self on what is going on, how it can benefit You and How we can Help You to reach the Lifestyle that only few ever get to experience, we call it "The Simple Life"!
Join us Today at Simple Dream TEAM!
Can't wait to meet you ALL on the Beaches of the World!
Ever Onward, cause that's how we Roll!
Spreadin the Love
Dean and Dena