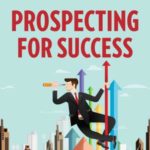 There are few things you can do to build your business bigger and faster than "Prospecting". The very term prospect means to "search out or look for". In the world of Network Marketing the heart of your business is to "search out or look for" new business partners to build your TEAM. There are many different ways to do prospecting and we go through these in our Team Training in great depth. But today we want to discuss the "4 Things Your Prospects NEED from You".
When you connect with a prospect there is always a certain amount of reservation or mistrust in the initial contact, No One likes to be sold and prospects aren't any different. Even if you have a great funnel that introduces you and your business to someone and then encourages them to contact you for more info they will always do so with trepidation. It's very hard to trust someone you don't really know or have trust with. So there are certain qualities or aspects that your prospects need to receive from you so they can feel comfortable with considering you as a business partner. How you approach and connect with your prospect is going to make ALL the difference in how they respond to your offer.
These are the 4 areas you need to concentrate and express to your Prospect.
Simplicity! 
Consistency! 
A Game Plan!
Support! ! ! ! ! !
Simplicity is just what it implies. As you talk with a prospect they are always wondering if what you are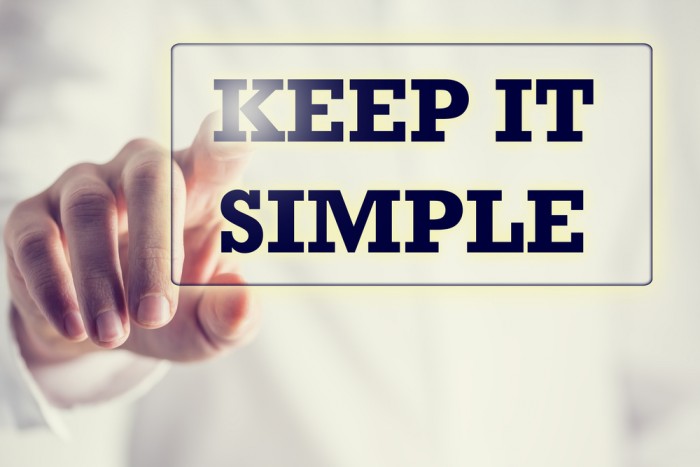 offering is "Simple" enough for them to do it. Making your presentation as Simple to understand as possible is a very important aspect of prospecting. Your prospect wants to know "Does it work?", "Can I do it?" and "Will You Help Me?". So your presentation to your prospect needs to convince them that your business is So Simple that Anyone can do it and they can too. Keep it Simple by expressing an easy to understand business and process that makes your prospect feel comfortable in joining your Team. If they perceive that your business is complicated or hard to do then they will fear that it's just not for them. Show them how Simple it is to get started, how Simple it is to get their business up and running and some Simple examples of others succeeding with your business. Making it Simple let's your prospect know that they are capable of succeeding with you and your Team. We use the K.I.S.S. formula of Keep it Super Simple and You can KISS SUCCESS all the way to the bank.
Consistency is very important when dealing with prospects. I guarantee you they are going to search you out and see how "consistent" you are with your business and activity. Are you active on the Team? Do you promote and support your business and company? Have you been in 4 different businesses in the last 6 months? ? ? Being "consistent" and showing your prospects that you are not only there today but will be there tomorrow, next month and with them going forward is very important to creating trust with your prospects. You can do this in many ways but we find it works very well for us to produce content that prospects will find when they do "search us out". Now not everyone is going to go out and blog or do videos and such but having content out there on social media sites and Youtube can create an image of a very consistent sponsor and create a better level of trust with your prospect. But remember, they want to know "Can I do this?" so make sure your content expresses a Simple way for them to Succeed with You and Your Team.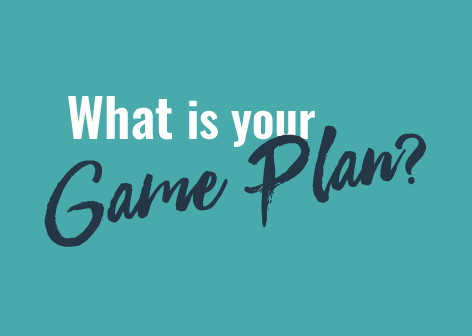 A Game Plan! This one item is what leads to more failure in Network Marketing than any other aspect. Do you have a game plan? This prospect is thinking to themselves "If I join, can you show me what to do?". This doesn't mean that you have to go out and create a detailed master plan for each and every prospect but you, OR your Team, need to have a "Plan of Action" that you can introduce to new team members to get them started with their new business. This also plays into the "Simple" aspect of prospecting. The better your game plan is to get new business members started the better your team and business will grow. Your prospect needs to know that you have a plan if they decide to join your team. Too often people join a Network Marketing business and their sponsor just throws them to wolves and says good luck. This leads to confusion and frustration with their new business and they drop out in the first month or so. Be Sure you have "A Game Plan" for them so they can feel comfortable about joining your Team!
And last but not least, SUPPORT! If your prospect is going to join your Team they need to know that you are going to be there for them as they get going. This does NOT mean that you have to hold their hand and do everything for them because that is a BIG mistake. Once they join they are going to have questions and want to know what to do next. This is where the "Simple" expression of "A Game Plan" and "Consistency" plays a role in their success. Support means that they can count on YOU to answer their questions and get them started. Support means that you are there for them when they need you and that you have a system that they can plug into and start their journey with their new business. This can easily be done on social media like Facebook by having a group page that your new members can plug into and find support from like minded and active Team members. Support doesn't mean you are there to build their business it means that you are there to guide them along the journey.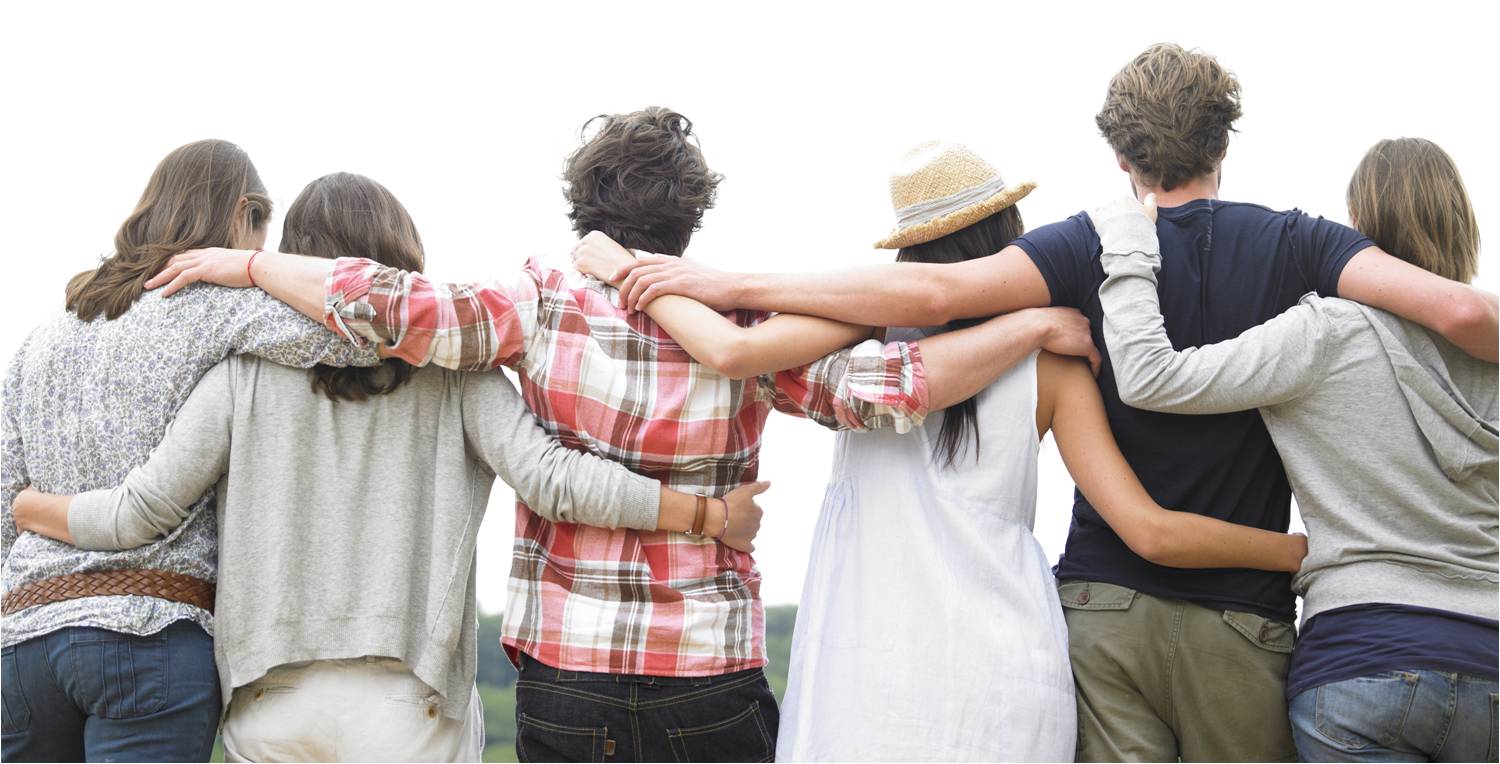 Prospecting is the life and soul of your Network Marketing business and one of the most important activities to the growth of your business. Mastering these "4 Things Your Prospects NEED from YOU" will help you build and grow your Team and create a better prospect for your business. Make it Simple for them to understand! Be "Consistent" in your presentation and Team activity so they know you are serious about helping them succeed. Have "A Game Plan" so they know that you can help them get started once they join your Team. And show them "Support" and love with a Team culture that makes them want to be a part of Your organization. Remember, all they want to know is "Does this work?", "Can I do this?" and "WILL YOU HELP ME?". If you can convince them you have a Simple, Consistent Game Plan that will Support them if they join then Your Team will Explode with growth.
We have structured the Simple Dream Team with just these qualities so Everyone on our Team can prospect with confidence. It not only works for us but it also works for any and everyone that joins our Team. We are ALL about "Simple"! We are "Consistently" creating systems and content so you can prospect with confidence. We have "A Game Plan" that you and your new Team members can plug into to Get Started and grow your new business. And we offer massive "Support" to help you and your Team to grow and succeed with our Elepreneur business model. We have done the homework, put together the tools and systems you need and we can Help You grow your TEAM!
If you would like to know more about what we are up to and how it might benefit your journey for success in home business, please visit us on our personal website at DeanAndDena.com or connect with us on Facebook by clicking here. You know our motto;
Simple Health, Simple Wealth and a Simple LIFE!
Can't wait to meet you ALL on the beaches of the World!
Ever Onward, cause that's how we Roll!
Spredin the Love
Dean and Dena