So, we have been asked by several people recently "Why Texas"?
"How can you ever expect to have a successful Network Marketing business if you just focus on Texas?" So many people are taught that you need to be "Global", you need to be everywhere with your marketing efforts and market to anyone and everyone that will listen. And that is fine if you want to just be on the computer and tied to your internet connection like an umbilical cord. Plus the attrition rate of this style marketing is over the top with people that join and drop out a month later because they didn't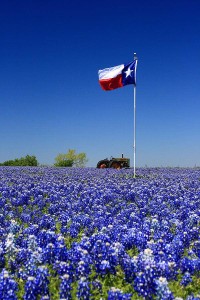 make it in the first 30 days. It's a mess.
So, Why Texas? Having been in network marketing for many years we have learned that Network Marketing is a relationship business, a people business and requires a certain amount of face to face interaction to build the relationship and trust so people stay with you and stay focused on what we are trying to achieve. We believe that too often people want to just hide behind their computers and mass market to people they have never met, signing up lots but struggling to keep any on board. The attention span on the internet is way too short. Too many marketers just sign people up and throw them to the wolves and hope they make it.
We are taking a different approach to our new group. We want to work with people right here in our own backyard that we can get to know and build a relationship with. We want to meet you and learn what it is that you are looking for and why you are wanting to start a home based business. How in the world can we help you if we don't even know you or what you are about? How can we help you reach your goals in this business if we haven't taken the time to figure out where you are now and where you want to be? By focusing our efforts on Texans, right here in our own back yard we get to work with people one on one to help them get on track, commit to their goals and learn how to move their business forward.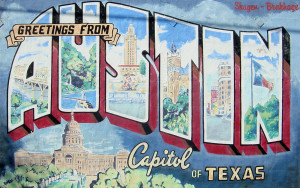 There are over 21 million people in Texas. We live in the Austin area and have almost a Million people right here in arms reach. Why not focus on those we can meet and build a working relationship right here in our own back yard? Why not help improve our "local" economy by building leaders we can work with on a daily bases? Network Marketing is about "Networking" with people, not hiding behind a computer screen all day. To be successful in Network Marketing you do NOT need to sign up hundreds of people to make the big bucks you just need to find a hand full of True Leaders that share your vision and work with them to build them up and make them successful and your business will grow like crazy.
We created Great Texas Minds to be a local group of like minded, entrepreneurial marketers that share our vision of Greatness. We truly want to work with people right here in Texas that are committed to making it work and willing to stay the course. People we can get to know, have a lunch with, do a meeting with or help in whatever way they need our help. We are not looking for followers, we are looking for Leaders that just need a little help in getting their business off the ground and running toward Success. It's not about us, it's about YOU! It's about making your dreams and goals a reality so that you can find Success in your own business.
We have put together all the parts of the puzzle so that you don't have to rely on guess work or go searching Google for that magic button that is going to make you rich. We have a plan, we have the tools, we have the training and most importantly we have the Support that will keep you going when you most need it. It's called Network Marketing for a reason! Let us help you build your network of leaders and success stories.
Wan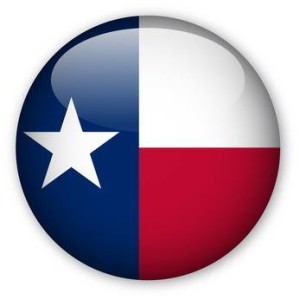 t a little more info? Just go to Great Texas Minds website by clicking the link here. www.GreatTexasMinds.com and see if this might be a good fit for what you want to do. We have put together all the parts you need to get started and up and running a Successful home based business. Need some help? That's what were here for, just ask. We don't try to convince anyone, we give you all the info and stuff you need, But, you have to have that burning desire to make it work. You have to decide that It's Your Time and NOW is where you are. Commit, Educate and ACT! ! ! That's how we roll.
Why Texas? Why Not? Let's get to know each other so we can help each other. As always, you can learn more about us by visiting our personal site at DeanAndDena.com. Get to know us and see if what we are doing is a good fit for you. If so, just reach out to us and let us know how we can help you out. Oh, and do we Only work with Texans, of course not. We are willing to work with anyone that has a burning desire to succeed. It's just that here local we can be more accessible and work more one on one with our partners in business. If you got the desire, we don't care where you are from, we only care where you are going!
Can't wait to meet you ALL! Just let us know what we can do to help you. It Is Your Time!
Ever Onward!
Spreadin the Love
Dean and Dena